Do you want to give the best-personalized gift to someone close to you in your life?
Do you want to create a ring that's as personal and unique?
If you are looking for a subtle way to personalize your ring, how cool would it be to have your life partner's fingerprint engraved onto your ring?
A plain ring needs something special to make it stand out. You could make it look fancy using gems and precious stones, or you could make it look unique by engraving your fingerprint on it. Fingerprint ring is one of the most unique and meaningful personalized jewelry around.
Fingerprints are more unique than our DNA and no two humans have the same fingerprints. Bold and beautiful, personalized fingerprint ring will glam up your boring outfit and become one of your most treasured pieces of jewellery!
HOW TO TAKE FINGERPRINT AT HOME
When jewelry is made from a fingerprint, we can only make it as good as the fingerprint sample you give us, so you will want to capture a nice clear print.
Taking fingerprints at home is easy – all you need is a soft pencil, transparent tape* and white paper. Follow the step-by-step instructions below:
Step 1: Make sure that your fingers are clean and dry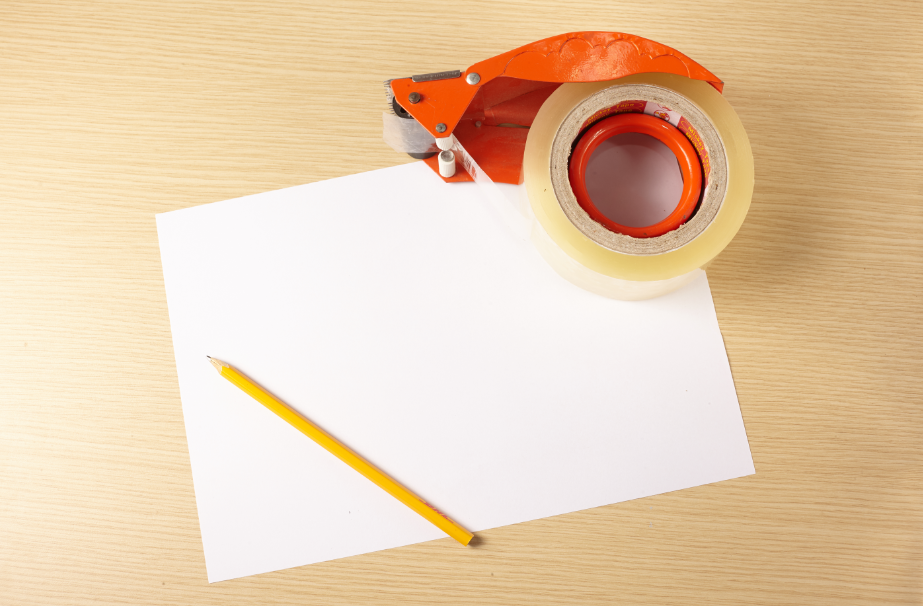 Step 2: With a soft pencil, fill in a large patch on the white paper. Layer on the patch with the pencil again and again to get a fair bit of graphite on the paper.
Step 3: Place your finger over the dark batch to get graphite on your finger.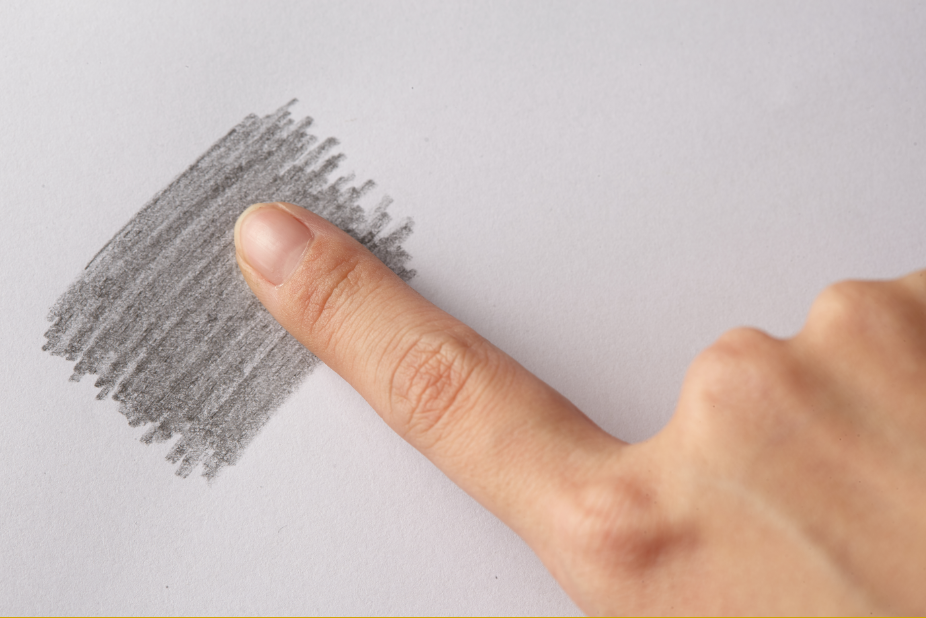 Step 4: Gently the sticky side of the clear tape on that finger and also gently peel the tape off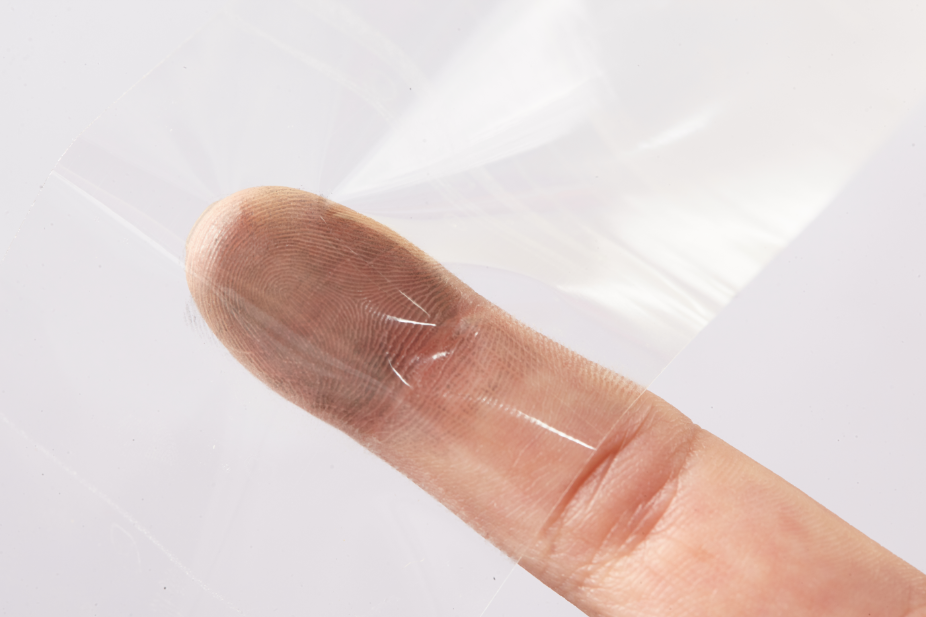 Step 5: Stick the tape onto a white piece of paper. Take a photo of the fingerprint (tips for taking a good photo belows!)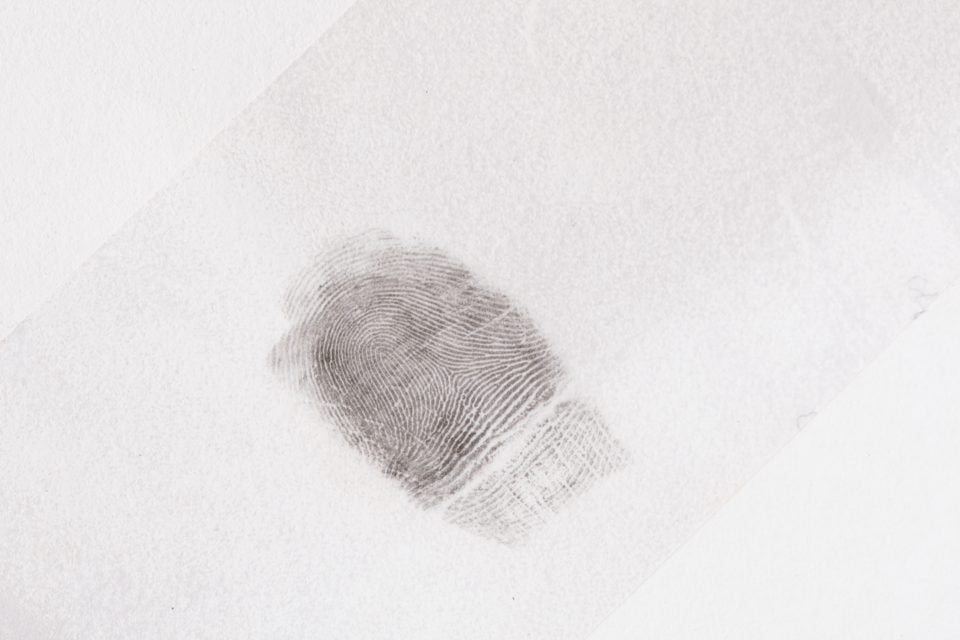 Step 6: Repeat the steps with that finger or others until you get a good, clear photo. It is always safer to take a couple and let our factory choose which one to choose from.
*If you do not have clear tape, you can always just press your finger on the white paper and take photo of that. However, take note that you should tap lightly, and try hard not to shift your finger. If you shift your finger when it's pressed down, it will caused your fingerprint to be smudged and unusable. A good fingerprint will have clear, defined lines and no blurry patch.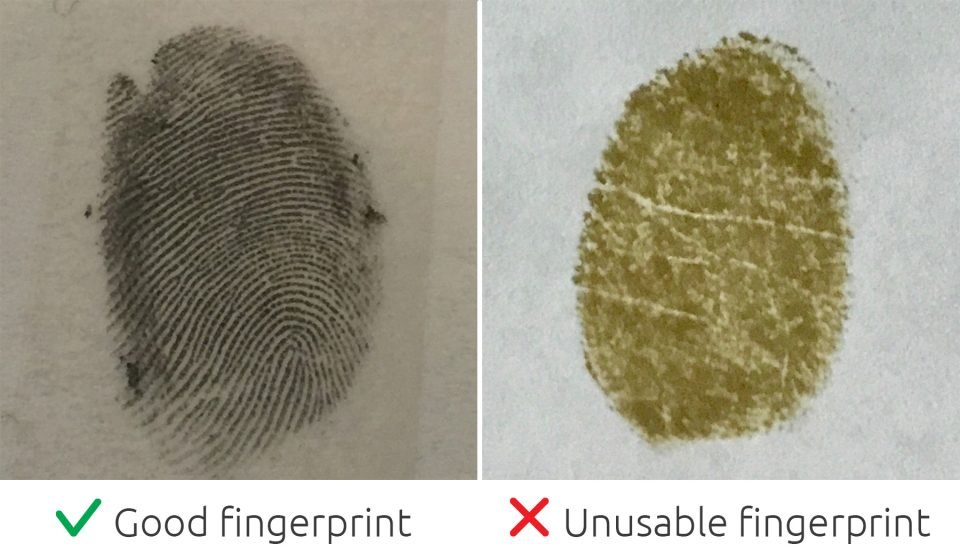 Try making lighter fingerprints by taking several prints without refreshing the graphite on your finger. The first few darker ones will often have smudges from the excess graphite.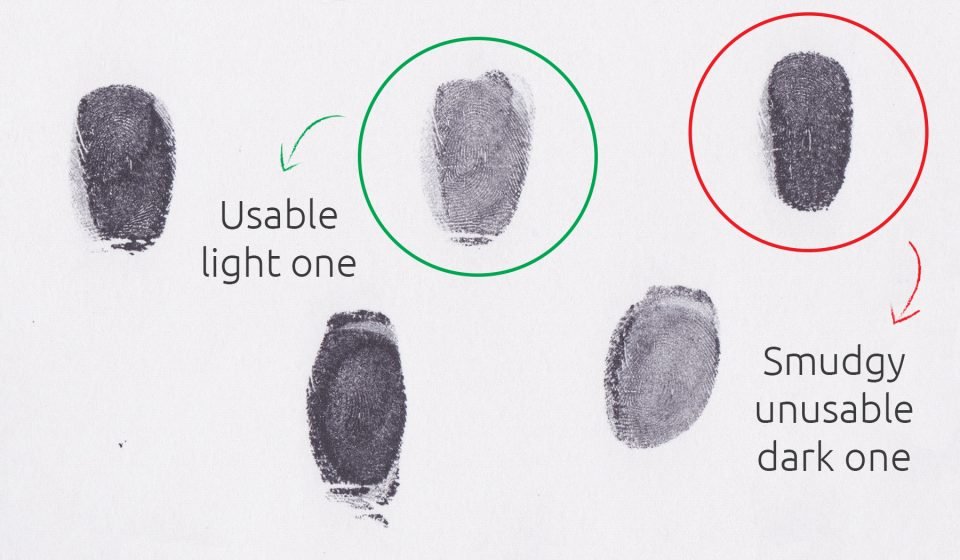 **Take as many fingerprints as you can using different fingers as they will have different patterns. Some patterns may be more suitable for thumbprint jewelry, or look better on a necklace vs a bracelet vs a ring.
HOW TO TAKE PICTURES OF FINGERPRINTS
After you've mastered the print taking, the next step will be to take pictures of the fingerprints and send them to our email: Service@fortunehouses.com. Please send us the text you need if you want to custom. Here are a few tips:
1. Take your picture in good light. Place the prints next to a window or a bright lamp helps to reduce shadowing across the prints.
2. Take a bird's eye view of the prints, making sure that your camera is parallel to the print.
3. Make sure the print is in focus so we can get as much details as possible out of the print.
4. Take a couple if needed and send the fingerprint photos to us via email.