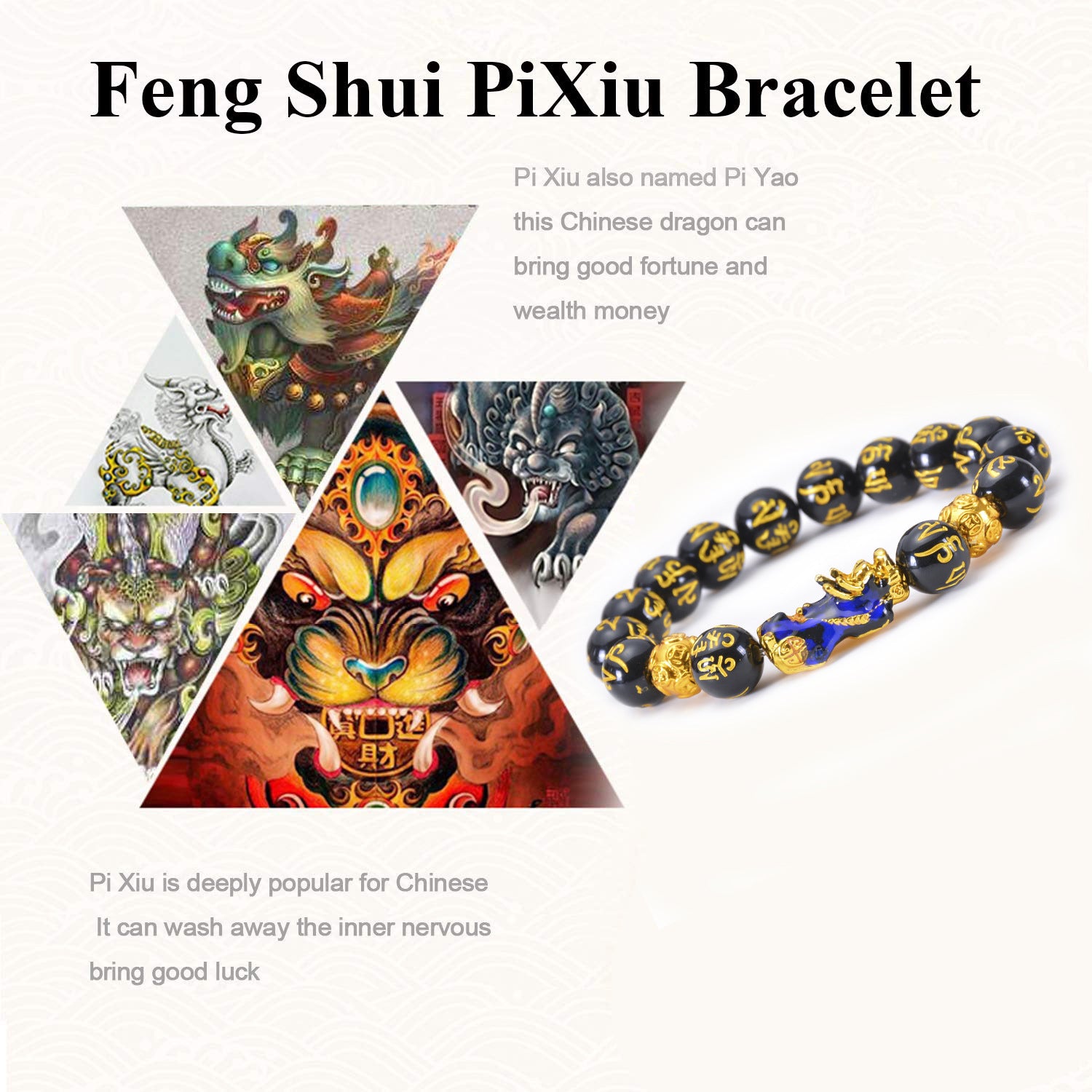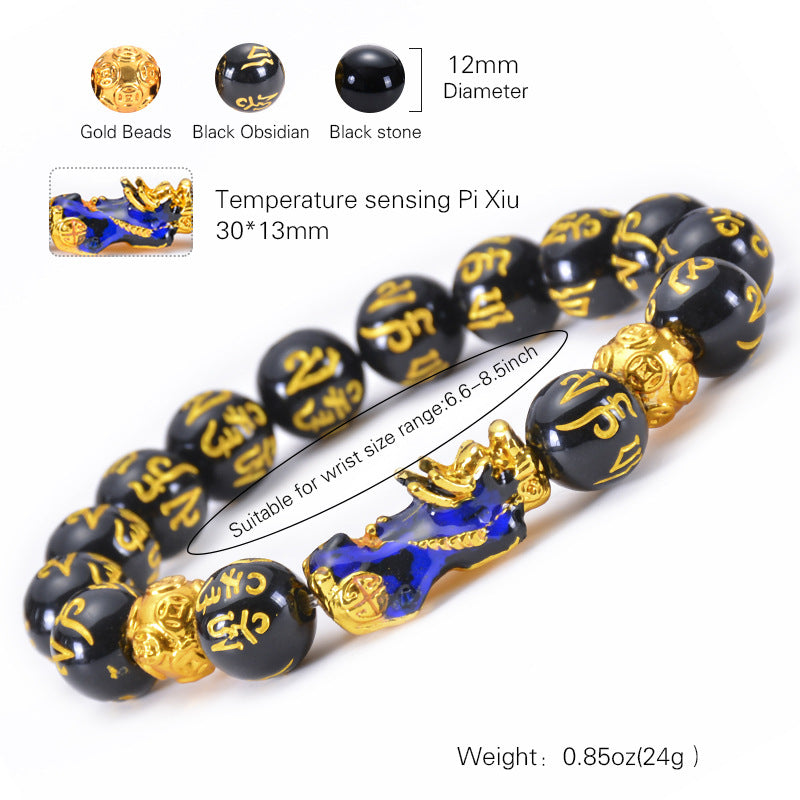 WEALTH, 

POSITIVITY AND BALANCE
Also known as Volcanic Glass, Obsidian is said to help you find your inner strength and channel your intuition. A powerful healing crystal that looks to ward off negative energy and strengthen your root Chakra.

ABOUT OBSIDIAN:
Obsidian is a natural, volcanic glass. It is a powerful crystal for protection, helping to clear the buildup of psychic smog within your aura. A bodyguard to your soul, the Obsidian stone also protects you from shadow traits -- fear, anxiety, addiction, and anger by acting as a mirror to your inner self. Black Obsidian also resonates with the root chakra as it aids with grounding and connecting to the Earth.

This stone can help you:
Go deep within yourself
Bring pleasure and enjoyment to your life
Make the unconscious conscious
Get in touch with buried issues before they explode
Clear old energy/past lovers from the womb space
ABOUT PIXIU:
Pi Xiu is also known as Pi Yao. This is a powerful Chinese talisman to bring riches into the home or workplace.
Perhaps even more important is the notion that this creature will not permit wealth to leave the home or workplace.
Pi Xiu is especially popular among business people, investors and gamblers in Asia. It is regarded as a dominant attractor of money.
The Pixiu provides a minimum of six blessings as follows:
Conducts good luck and fortune

Generate good Feng Shui or earth luck

Enhances wealth and riches

Protects individuals and building

Protects against evil forces, obstacles, and hardship

Brings unexpected windfall luck
One of the popular ways to retain a Pixiu is to wear it on a bracelet.
Should I wear it on my left hand or right hand?
The Pixiu bracelet is best worn with the left hand, instead of the right hand, because it is believed that if you wear it on the left, it symbolizes attracting good wealth luck and if you wear it on the right, it is giving away your wealth to other people.
Where should I place it when I am not wearing it?
When you are sleeping, bathing or any other situation that you are not wearing it, you should place it in the living room, with the head facing towards the main door. Do not place it in your bedroom
Main Function: 
Attract Wealth, Abundance, Ward Off Evil Spirit and Bring Good Luck
Specifications:
Item Type: Bracelet
BeadSize: 12mm
Gender: Unisex
Material: Natural Obsidian Stone
Package Inclusion:
1 x Pixiu Wealth Feng Shui Black Obsidian Bracelet
About Taotio
Welcome to Taotio.com, a Canadian-based company inspired by innovation and the pursuit of product quality. An industry leader in producing only the best phone accessories and most formidable screen protectors, we're focused on delivering comfort and style fused into one. A safe haven for the tech-savvy generation we live in today.
Consumer satisfaction is at the heart of our business. We're always finding ways to improve our service and bring you a gratifying customer experience whenever possible. From start to finish, we're here to lend unrivaled convenience and unwavering excellence. If you have any concerns or inquiries, rest assured that our on-the-clock customer support is ready to provide assistance.